LEARNING CENTRE – MULTI-COOKERS


EASY TO COOK · A VARIETY OF FLAVOURS · EFFORTLESS
Programmed and developed with over 30 years of research, the smart algorithms adjust the power and pressure level to accommodate different types of cooking. So far, over 300 recipes have been created via CUCKOO's smart algorithms technology!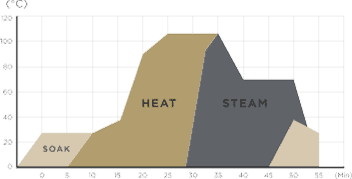 PRESSURE COOKING
FASTER · TASTIER · MORE NUTRITIOUS
| | |
| --- | --- |
| THE BEST CONVECTION CURRENT | 60 angle helps the convection current to deliver the best cooking results |
| THE BEST HEATING POWER | World's First 200.0 kPa |
This special feature does not only reduce up to 70% of cooking time and energy usage, it also heats food evenly to allow the minerals to stay undissolved and help food retain its original flavours. The high temperatures also eliminate harmful microorganisms and reduce aflatoxin concentration to safe levels.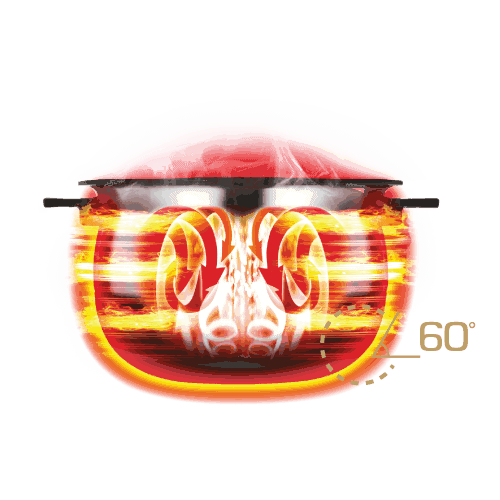 HEATING TECHNOLOGY
3D HEATING · FASTER · TASTIER · MORE NUTRITIOUS
Induction heating technology heats food with radio frequency electricity emitted from the induction heating zone underneath the pot. The entire pot acts as the heating element so that food is cooked more evenly. This innovative feature is capable of heating food up to 20% quicker!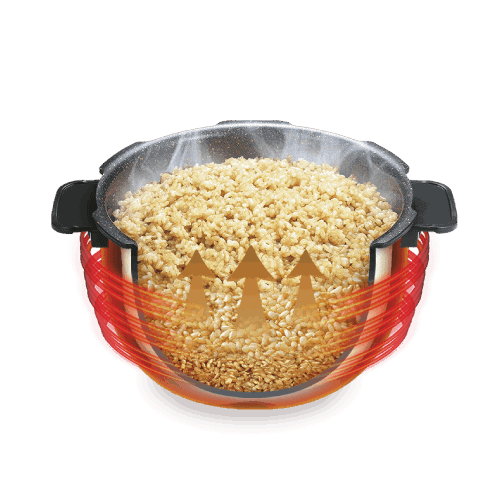 COATING TECHNOLOGY
NON-STICK · EASY TO CLEAN · STAIN-PROOF · SAFE COATING
The inner pot is coated with CUCKOO's proprietary SK-FLON coating, which keeps food from being contaminated by harmful substances like aluminium and prevents rice from sticking onto the walls of the pot.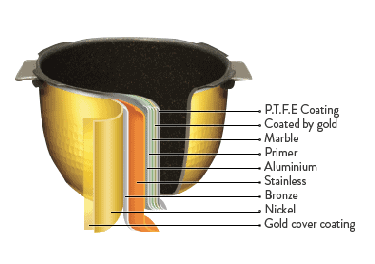 VOICE NAVIGATION
The intelligent voice navigation system, which is available in different languages, is effective in keeping the experience of using the multi-cooker easy and intuitive.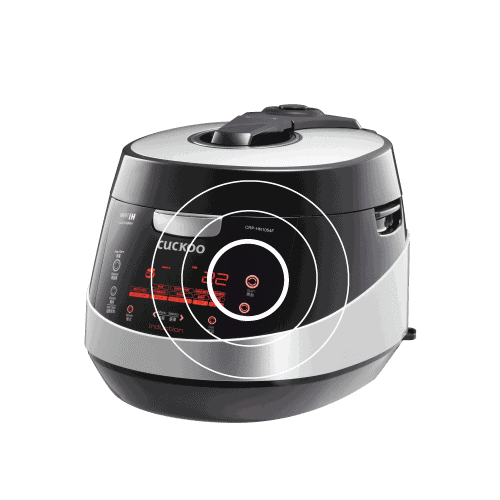 22 SAFETY FEATURES
Both hardware and software safety features are specially designed to give you complete peace of mind. The features include the pressure control device, secondary pressure release, lock checking device, reed switch, thermal fuse and many, many more.
Detachable Cover
Automatic Steam Emission Device
Lock Checking Device
Lid Locking Device
Secondary Pressure Release Device
Magnetic Safety Sensor Of Top Lid (Reed Switch)
Malfunction Indicator
Non-revertible Safety Device (Solenoid Valve)
Sensor For 3-dimensional Warning
Auto Temperature Controlling Device
Pressure Control Device
Soft Steam Cap
Thermal Fuse
Circuit Board Fuse
Remaining Pressure Emitting
Blocking Protection Cover
Alarm For Overheating
Detachable Cover
Detection Device II
Slow Open Mechanism
Inner Pot Detection Device
Pressure Control Device (Safety Packing)
Electric Current Fuse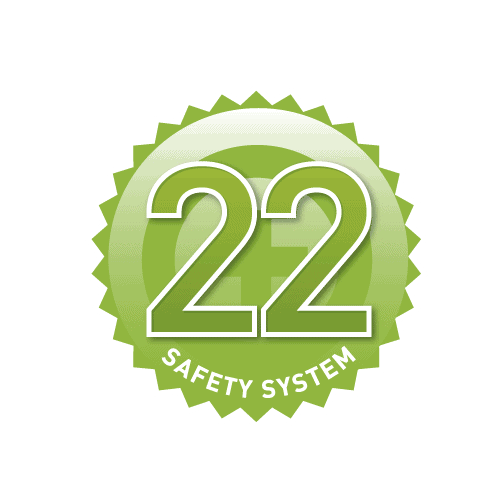 TIP 1
THE STANDARDS OF RICE
The cooker should be able to cater for all types of rice.
TIP 2
THE STANDARDS OF PRESSURE COOKING
The cooker should be able to sustain a high boiling point.
TIP 3
THE STANDARDS OF HEATING
Choose a cooker with a non-contact heating method to avoid uneven or overcooked rice.
The heating time.
TIP 4
THE STANDARDS OF COATING
The cooker should have strong resistance to heat and pressure.
Choose a cooker with a non-stick inner pot which is easy to clean.
Cookers should not leak aluminium into food.
TIP 5
THE STANDARDS OF SAFETY
Your cooker should have adequate safety features.
TIP 6
THE STANDARDS OF REPUTATION
Always purchase from a reputable maker to ensure that parts can be easily obtained and your cooker can be repaired with minimum fuss.