2 containers with 3 blending styles: Blender Blade, Triple-blade and Whisk.
Safety lock.
Anti-slip design with 4 suction cups under the machine.
3 all-rounded and easy-to-use of blending functions – Level 1, 2 & Pulse (instant action).
Energy-saving: Less power-consuming but just as powerful as other blenders.
Retains food's nutrition after blending.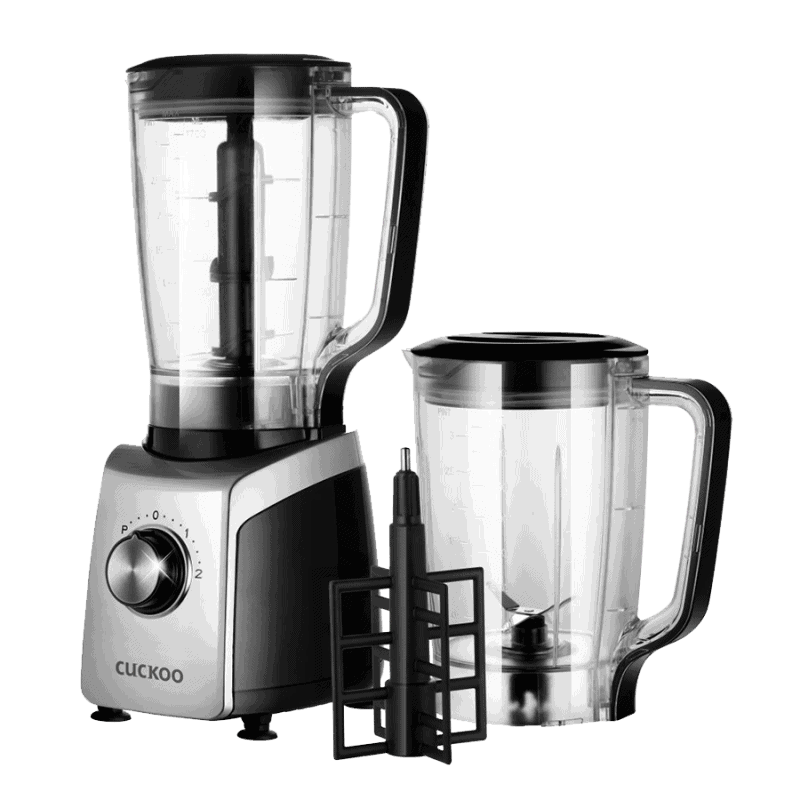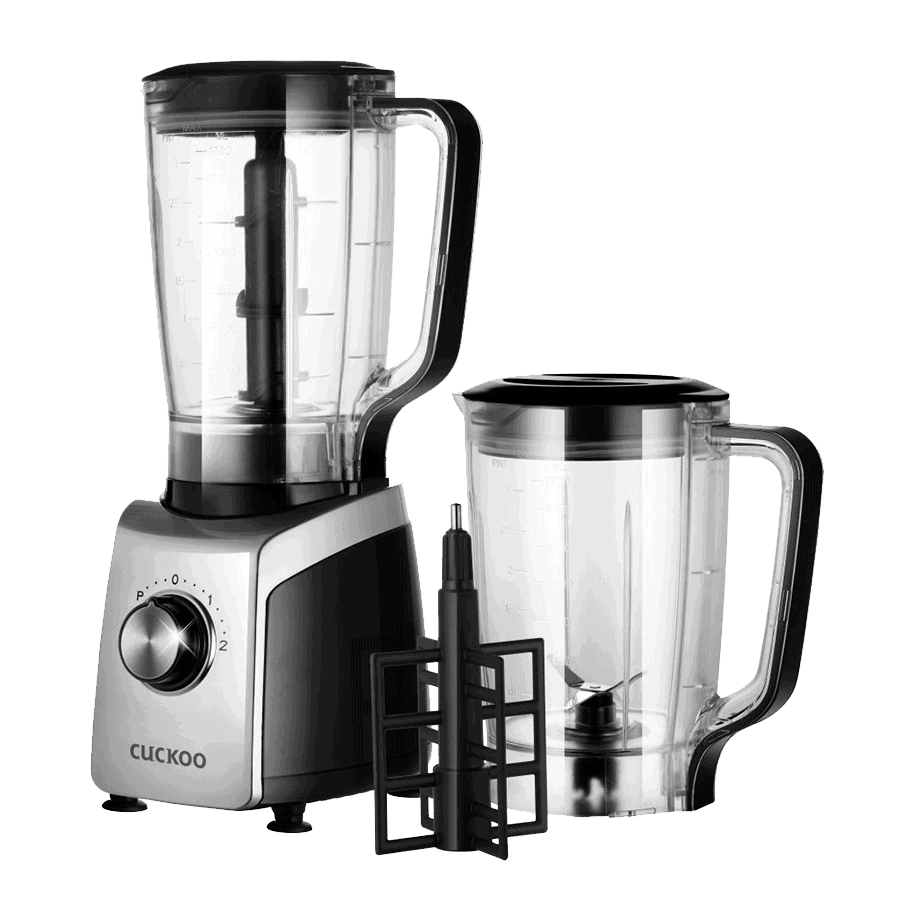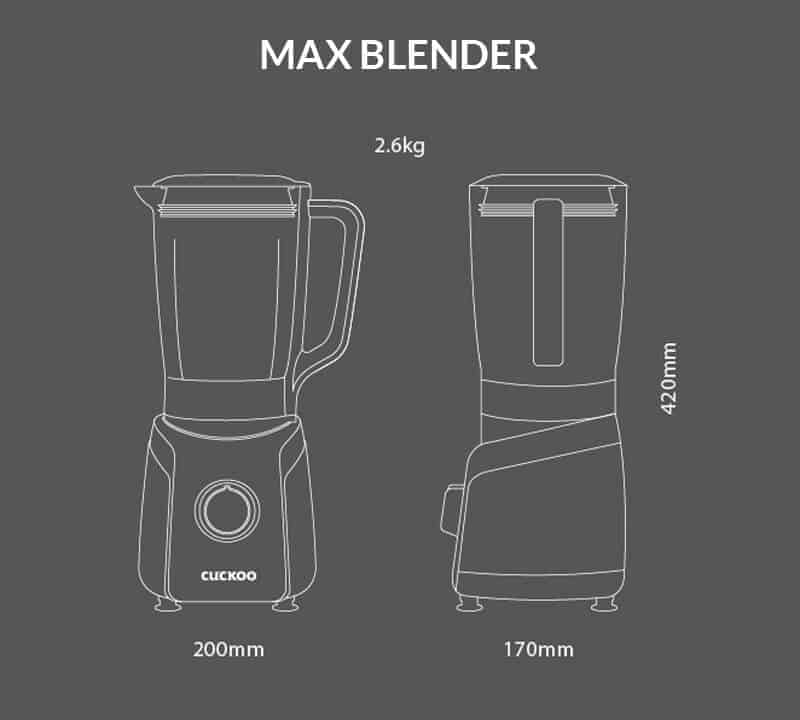 Model
CUCKOO MAX BLENDER
Related Voltage
AC 220-240V, 50Hz
Consumption Power
800W
Usage Time/No. of Rotation
Blender blade container
3-minute operation & 3-minute stop / 16,000 rpm
Triple-Blade/ whisk container
1-minute operation & 2-minute stop / 3,500 rpm
Container Capacity
Blender Blade
1.7L
Triple-Blade
1.5L
Whisk
1.25L
Weight
10.2 kg
Dimension
170mm(D) x 200mm(W) x 420mm(H)
Price
$ 399.00