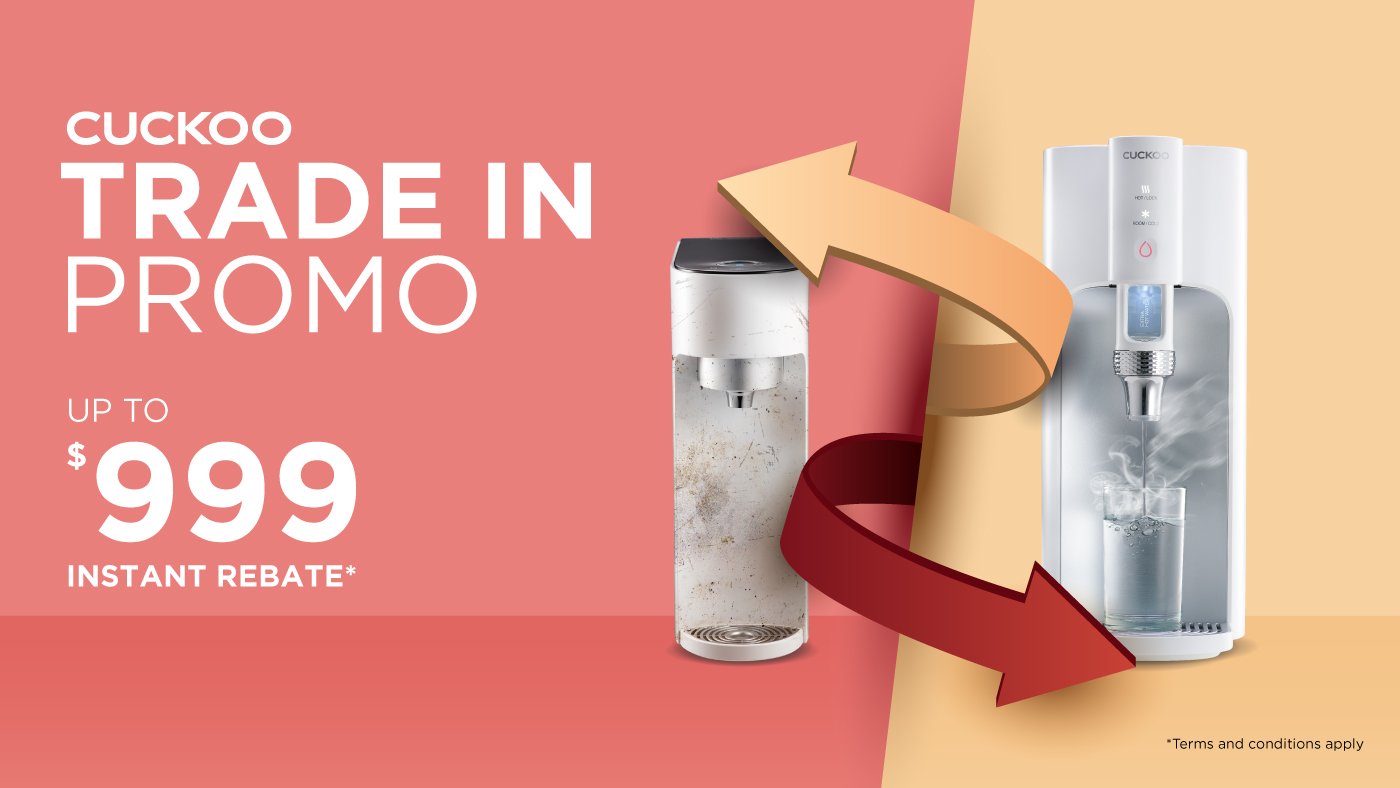 UPGRADE TODAY & ENJOY A REBATE!
Trade-in ANY water purifier and enjoy a rebate up to $999* when you purchase any CUCKOO water purifier!
Our team of professionals, the CUCKOO Natural Care Service Team, will visit each customer at their home every 4 months to conduct a service session. Filter replacement will be provided when you sign up for the Natural Care Service Package.
For each successful trade-in, you shall receive a FREE 2 years worth of Natural Care Service package.
Get it today!
*Terms and conditions apply.